Hey guys; I am officially the Chef from Hell!
I regularly have to cook for a family of 12 so I get a bit testy in the kitchen. I also have to deal with finding new ways to cook for large groups without going nuts in the kitchen.
This sometimes leads me to cooking techniques that make my life easier and it often leads me to cook foods that make bulk cooking more appealing.
Regardless of what's going on in the kitchen with 11 other people in the house my temper flares at times and people tend to stay away. 🙂
Before I point you in the direction of all my posts here on the site I want to let you know that this site really is about bulk cooking.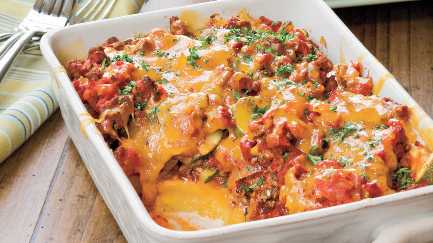 I cook for a lot of people and I find that most food bloggers are not catered to this crowd. They tend to think everyone is always cooking for 4-6 people at all times.
If you have a big family or regularly cook for large groups then hopefully you'll be able to look through my crude humor and learn a nugget or two from my ramblings.
Right now I have grand aspirations for this site but I know I'll never achieve my dreams. I'll probably end up only posting occasional tips on how to do various cooking techniques for large groups. I may even post pictures of my food and my methods for bulk cooking at home.
Regardless, I'm sure no mater how big this site gets a lot of people will be helped or entertained by at least a few of my posts.
Now, on to the bulk cooking posts! I know that many of you need to sometimes cook for a lot of people, and it's not easy at all. I will tell you some secrets and recipes that will make your life much easier ! I hope that it will allow you to save time.
How to Cook for Lots of People
The first handful of posts I have planned for this site will be on the following topics. I hope you come back and read them and enjoy them and share them and come back for more later on.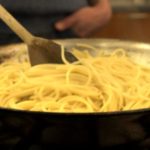 How to Cook Pasta for Large Groups – Whether you have a really big family or are hosting a big group of people cooking pasta can be challenging because it takes a lot to feed 10 or more hungry faces. Unless you have an enormous stock pot to boil your noodles in you can easily run into challenges. This post covers some tips to make cooking pasta for larger groups a bit easier.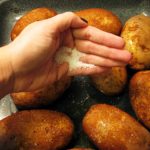 How to Cook Baked Potatoes for Large Groups – Baked potatoes take a good 45 minutes to an hour to cook depending on size but if you have a whole bunch to cook at one time you may find yourself needing to cook them in batches. If this is something you are dealing with read this post for tips on keeping baked potatoes tasting great even if you have to cook them in advance.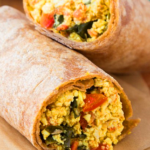 How to Cook Breakfast for Large Groups – Sure you could put out five cereal boxes on the counter for guests or you could take some initiative and make an awesome breakfast when guests come over. Cooking breakfast for large parties doesn't have to be hard. I do it all the time. Here are a few collected tips I've developed over time to help you out a bit.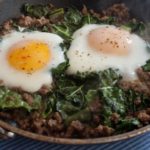 How to Cook Healthy Meals for a Large Family – Have you ever noticed how recipes meant for large families or groups are frequently filled with ingredients that are not so good for you? Obviously cooking for lots of people is hard and can be expensive but because I do it frequently and I can about my health I've developed some ways over the years to keep the cost of my healthy meals down while still satisfying my big family.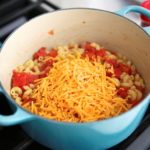 My Favorite One Pot Meals for a Large Family – There is no doubt that the perks on making one pot meals is great. You have so much less cleanup after dinner is served. The problem with this is that one pot meals usually require cooking pots bigger than normally used in regular home. For instance a regular sized pressure cooker is no where near big enough to cook enough food for my entire family. On this page I cover a few one pot meals that I make in my large pressure cooker which I feel is a must own item for anyone with a huge family.
Lastly I hope you'll join me in following my feed. I'll be publishing from time to time and it won't be on any kind of schedule. If you follow the feed you'll be notified every time something new goes live. Give it some thought and thanks for stopping by.