Bulk Cooking
Best Air Fryer Recipes for Large Families
Creating family meals in an air fryer can be challenging if your family is as large as ours.
But don't lose your smile!
Kelsey from Cooking School Dropout, gave us 5 family-friendly air fryer recipes that will be precisely what you need to get some delicious meals on the table in huge quantities.
Note: If you have a big family to feed, you can also opt for the following solutions:
Solution#1: Buy a larger air fryer! An oversized air fryer allows you to cook a more considerable amount of food at once, saving you energy, calories, and time.
Solution#2: Cook in batches! You can cook in multiple batches to prepare enough for everyone. Make sure to start early as cooking in batches takes a lot of time.
Solution#3: Serve with a side dish! Even snacks like chicken fingers can become a wholesome meal when served with a nutrient-dense side dish like air fryer sweet potato casserole.
The Best Air Fryer Recipes for Large Families
1. Air Fryer Chicken Fajitas – Chicken and Veggies Loaded Dinner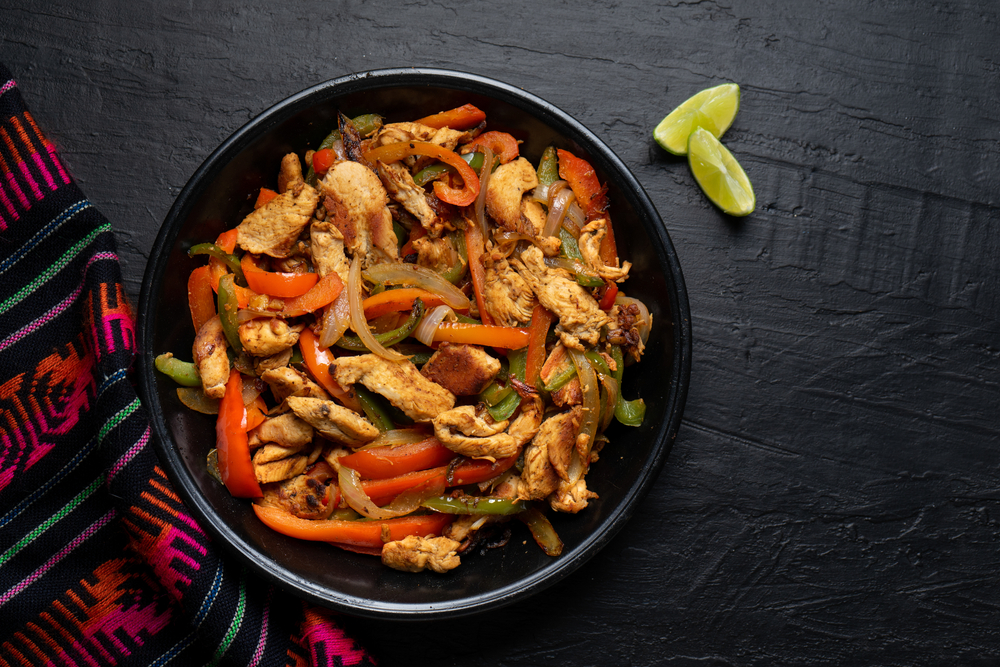 Chicken fajitas made in the Air Fryer are easy and tasty! The peppers and onions are crunchy and excellent, and the chicken is tender and flavorful. This is a terrific dinner for a big family as you can make it in bulk quantity in a single batch!
I frequently make air fryer chicken fajitas and serve over rice or wrap them up in tortilla bread. This way, the meal becomes wholesome, and my family enjoys a healthy meal.
2. Air Fryer Stuffed Sweet Potatoes – A Full of Fiber Side Dish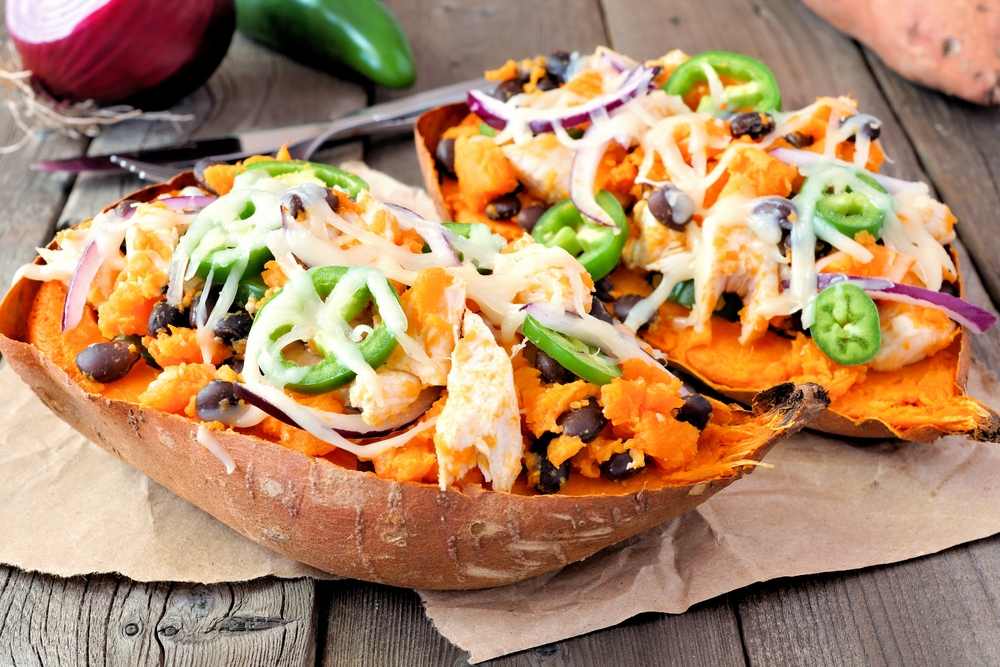 My favorite air fryer side dishes are potato-based recipes such as air fryer potato skins, air fryer potato casserole, or air fryer baked sweet potatoes. I enjoy the flavor and the fact that it has an extra dose of fiber.
The air fryer stuffed sweet potatoes are full of calories, carbs, and proteins—a perfect side dish for a vast family.
3. Air Fryer Churros – A Dessert for All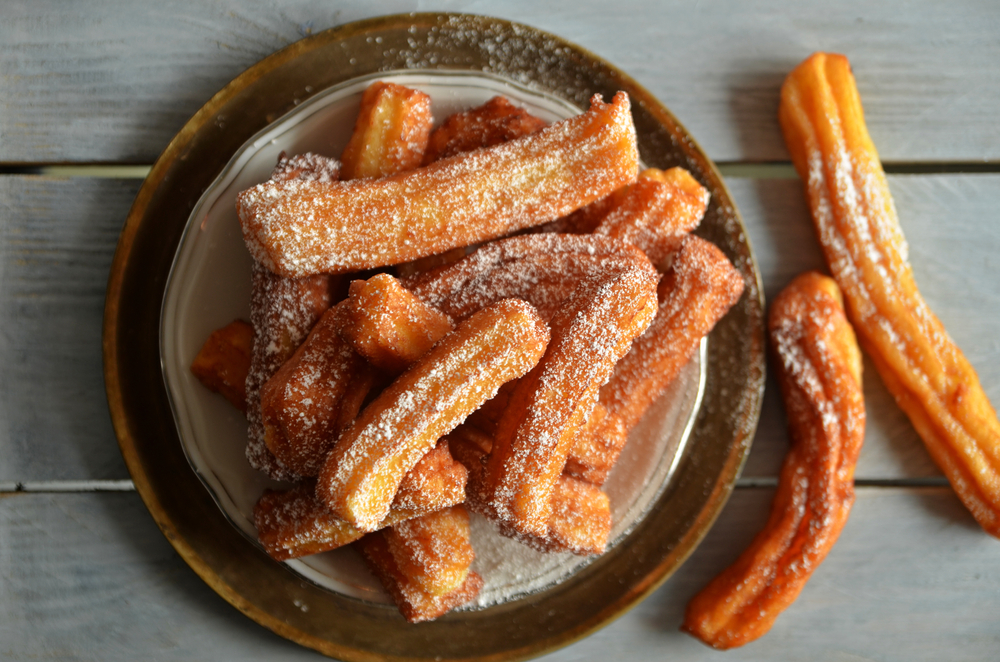 If your family is waiting for a dessert, make a batch of Homemade Churros in the air fryer quickly and effortlessly. This delightfully airy Spanish dessert is an absolute delight!
Serve them with a velvety chocolate sauce and cinnamon sugar on top, and you are all set for the day.
4. Air Fryer Breakfast Sausage – A High-Protein Breakfast
This breakfast sausage is enough to feed a crowd. This air fryer breakfast sausage recipe is grain-free, egg-free, and low carb, plus it's created with healing spices for a high-protein breakfast that takes less than 20 minutes to prepare.
It's also loaded with chili flakes and cayenne pepper. If you know your family isn't a fan of spice, reduce the amount of it and increase the number of other herbs. As a result, you'll get a mild sausage with plenty of taste.
5. Air Fryer Mozzarella Sticks – Yummy, Nutritious Snacks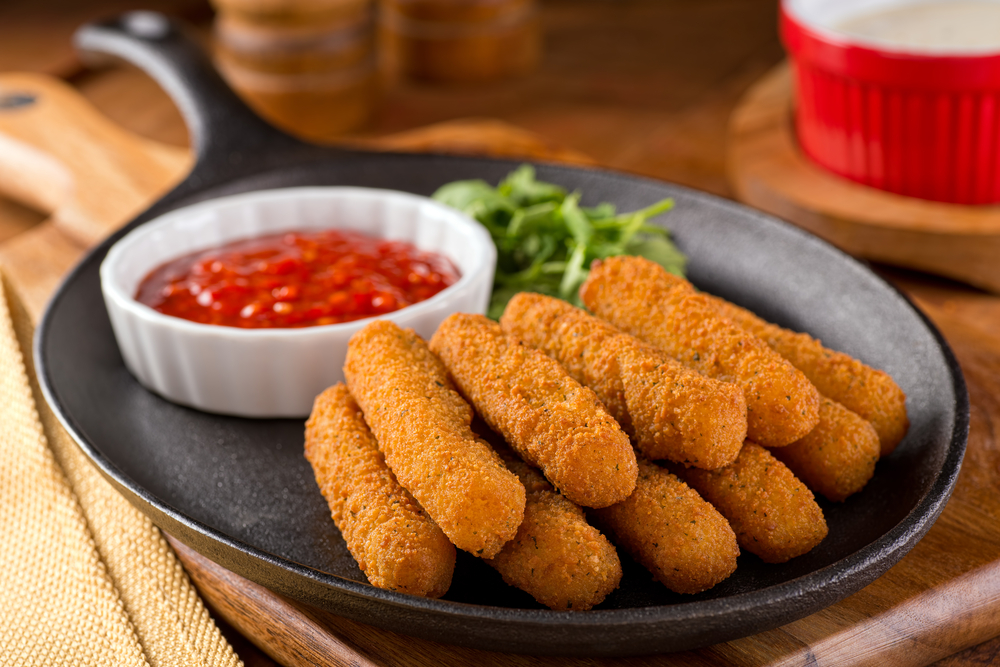 Suppose your kids enjoy mozzarella sticks as much as mine do, bulk up your air fryer with these mozzarella sticks and serve hot. These air fryer mozzarella sticks use far less oil than regular mozzarella sticks, making them a nutritious appetizer or snack for the whole family.
My kids enjoy dipping them in ranch dressing and marinara sauce, and I love that they can be made ahead of time and air-fried on the fly!